Europa Hilfe
We've got poverty too

Since 2004, Human Plus has been supporting the food banks in the city of Nettetal and the municipality of Bürgen-Bracht with several tonnes of aid supplies every year.
The Nettetal food bank alone provides 2,500 people in need with food, apparel and shoes, detergents and sanitary items.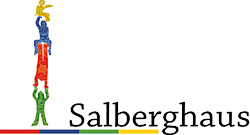 Salberghaus in Munich's south looks after 80 of the most disadvantaged children, aged 6 weeks to 7 years.
In 2013, Human Plus supported the Christmas appeal run by aviation company HTM Helicopter Travel Munich, packing a special Christmas gift of slippers and other items most urgently required according to the list formulated by facility manager Wolfgang Pretzer for every child.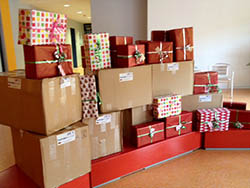 Hilfe nach Waldbränden in Griechenland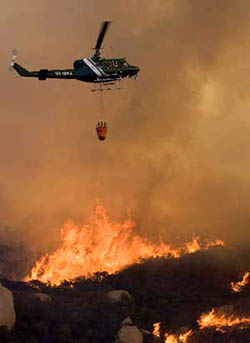 In 2007, Human Plus supported the people who lost almost everything as a result of the devastating forest fires in the Peloponnese. Some mountain villages were surrounded by the flames, and, for more than 30 people, help came too late.
Thousands were without permanent abode, and there was a desperate lack of the most basic essential items everywhere. With the help of the Greek military, Human Plus was able to provide three lots of aid to the affected areas, offering relief to the people.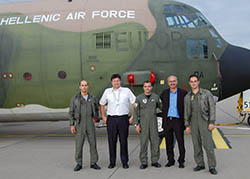 The C-130 Hercules military aircraft were loaded in Düsseldorf, and transported a total of 35 tonnes of clothes, shoes, blankets, toys, detergents, sanitary items, and food to desperate people in the worst affected regions.
Greek consul general from Düsseldorf, Mr Markoulakis, thanked Human Plus, adding how impressed he was with the spontaneous and non-bureaucratic relief operation.
Kinderheim St. Annenhof erhält Hilfe

The St Annenhof children's home in Kempen regularly receives donations from Human Plus in the form of clothing, shoes and even sweets for the children, young people and families looked after by the home.
Human Plus is also involved with medical advancements in Europe: Thanks to a generous donation from the company Karl Storz, Anestis Ioannidis, the president of Human Plus, was able to support the Gdansk university hospital for a second time in summer 2013.
The state-of-the-art endoscopy device, which Ioannidis personally handed over to senior physician Professor Piotr Czauderna, is urgently needed for operations. The paediatric clinic specialises in surgery and urology. The advantages of endoscopy include minimal invasion and less discomfort for the young patients.
Humanitäre Hilfe nach Flutkatastrophe in Bosnien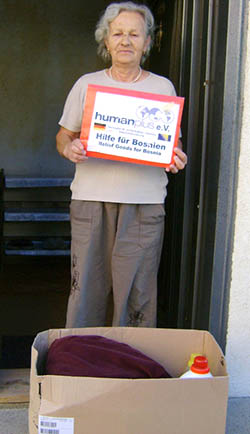 In May 2014, Human Plus provided 23 tonnes of aid supplies to the people affected by the flood disaster in Bosnia, including baby food, apparel and shoes, blankets, sanitary items, detergents and bandages.
We are delighted with the great response from the people we were able to help.
Human Plus is fiercely committed to ensuring transparency in its dealings with donors and facilitators.